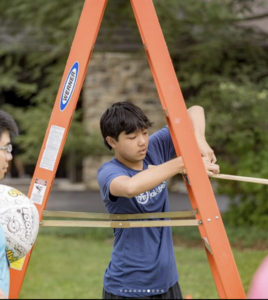 Daniel Zhang
- President -
Daniel Zhang is a Freshman at Livingston High School. There, he is a member of the Debate Team and FBLA. Daniel loves to participate in community service, he has volunteered for two years at Joni & Friends, an organization that specializes in disabilities. He also consistently volunteers for his Church and independent service events. His favorite hobbies include playing volleyball, reading, and socializing!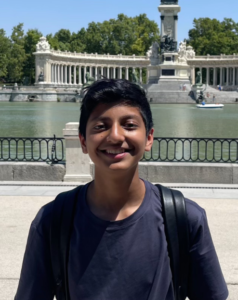 Ishan Hajariwala
- Vice President -
Ishan Hajariwala is a freshman attending Livingston High School.  Ishan participates in numerous clubs such as investing, speech and debate, key club, and much more. He also plays volleyball at a club level and is currently playing for the 15's national team at his club. He's done over 20 hours of community service and hopes to do more as time goes on. He's put together food boxes for those who need, went to local donation drives to help sort items donated, and has overall done many things to help the community. He loves to spend time with friends and family along with playing sports when he's free.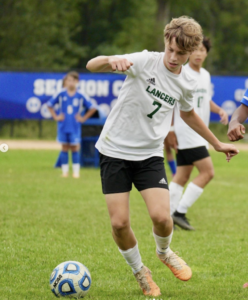 Tim Volkov is a freshman at livingston High School. He participates in many extracurricular activities such as Public Forum Debate, Friendship Circle Club, and the soccer team. Tim has 20+ volunteer hours with soccer camps to help little kids strive to become better. Some of the hobbies that he is passionate about are sports and helping other people. His favorite subject in school is History and he is looking forward to helping the community with LYOHS.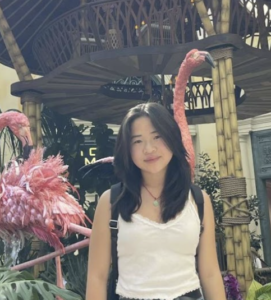 Ella Chai
- Chief Financial Officer -
Ella Chai is a freshman at Livingston High school. She does many clubs and extracurriculars such as key club, speech and debate, Chinese culture club and more. She plays volleyball on the freshman team at her high school. She is also apart of her high schools chamber chorus. Additionally, she teaches younger kids how to sing. She has over 35 hours of community service and is looking to grow that number. She works with many special needs kids. She loves connecting and helping those in her community. In her free time she loves to talk to friends and spend time with them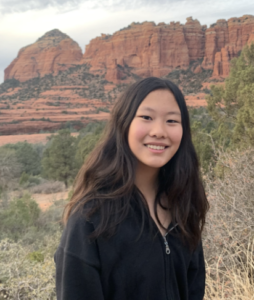 Daisy Cheng
- Chief Strategy Officer-
Daisy Cheng is a freshman in high school who is on the Livingston girls varsity soccer team. She has helped give free soccer sessions to children. She likes to listen to music and spend times with others in her free time.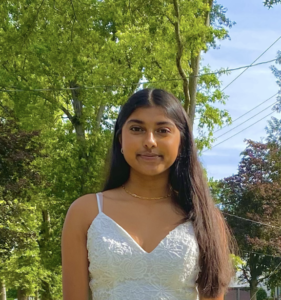 Mahi
- Chief Marketing Officer-
Mahi is a freshman at Livingston High School. There, she is a member of the literary magazine, HOSA, DECA, and stage crew for the fall play. In addition to this, she plays club soccer and partners with many local organizations to arrange free soccer clinics and boot camps. In her free time, she likes to read and bake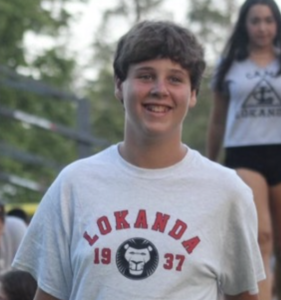 Owen Burns
-Events Supervisor-
Owen Burns is a freshman at Livingston High School, and participates in basketball, Lincoln-Douglas debate, sports debate, sports management and community service at various events and organizations. He has lots of experience volunteering for YMSL, friendship circle and has done countless hours of community service. Owen enjoys playing sports and hanging out with friends. His favorite subject in school is any course that involves world history. Owen is extremely optimistic about making a difference for the community with the LYOHS!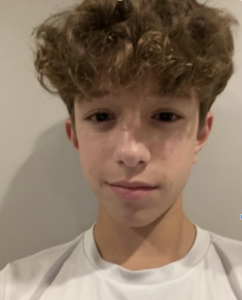 Jack Klein
- Chief Officer Of Technology And Project Design -
Jack Klein is an ambitious Freshman at Livingston High School. He is in a multitude of clubs, including Model UN, Forensics: Speech and Debate, Robotics Team Fire, FBLA, and People Helping People. Outside of school, Jack does what he can to stay active, such as playing tennis, soccer, and doing jiu-jitsu. He also takes coding lessons in both Python and Java. His free time consists of hanging out with his friends, playing video games, and keeping on task by studying for school and staying two steps ahead in math. Jack is ready to make a difference in the community with LYOHS, one leap at a time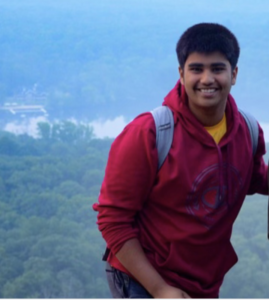 Swetan Sinha
-Service Coordination Executive -
Swetan Sinha is a freshman who actively volunteers. He  volunteers to clean trash and protect the environment in Livingston. He also helps provide education for underprivileged women in Kenya through an organization called Hitaji. In his free time, he fences, is on the Fire Robotics Team, is on the chess club and acts in the school plays. Swetan is ready to spend time and effort towards LYOHS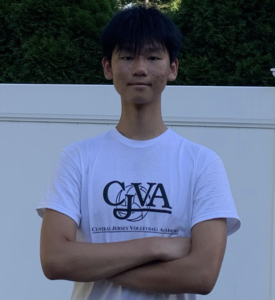 Aaron Sheng
- Chair Of The Committee On Socioeconomic Inequality -
Aaron Sheng is a freshman at Livingston high school who mainly participates in clubs quiz bowl, investing club, and FBLA. He loves to both listen and play instruments piano, guitar, and saxophone for and outside of school, as well as enjoying sports such as volleyball and basketball. He currently mainly volunteers for the Huaxia Chinese School, and is optimistic for the upcoming school year and volunteer opportunities.
Elvin Zeqiri
- Chair of the Committee on Low-Income -
Elvin Zeqiri is a freshman at Livingston High School. At LHS, Elvin is Founder and Chairman of the Friendship Circle Club, where we assist Friendship Circle's necessities. Friendship Circle is a program assisting kids with special needs or disabilities. Elvin is also part of the board of a couple of other non-profit organizations. He is a vivid member of DECA as well. Elvin persistently volunteers in community service activities, in school groups, and in various non-profit organizations with hundreds of volunteering hours. In his spare time, he enjoys playing soccer privately, and with LHS, while also enjoying traveling around the world. He is looking forward to advancing his work with the LYOHS as their Chair of the Committee on Low-Income!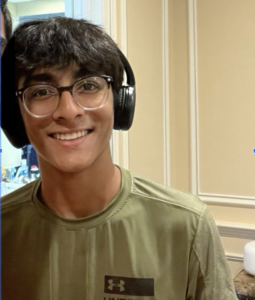 Madhav Toshniwal
- Director Of Operations -
Madhav Toshniwal is a Freshman at Livingston High School who has been involved in community service his whole life. He has participated in many events and fundraisers which have raised over thousands of dollars. One example of this is Awareness for India, which helps to deliver sanitary goods to the less fortunate in India. SEWA International is an organization which helps guide and serve the community in activities such as food drives, and garbage cleanups. Madhav is also a Boy Scout of America and partakes in activities like cleanups and shoveling which help the community stay clean. Madhav also loves to serve his society, watch it thrive and help it become better as he does. He has many hobbies which include watching and playing sports, reading, hanging out with his friends and family, and gaming.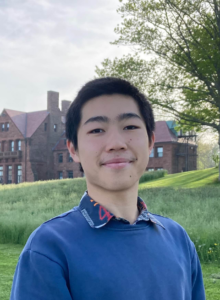 Jason Yu is a senior at Livingston High School. He is the student body President of Livingston
High School, and is highly involved within the Livingston community. Jason has a plethora of
past experience volunteering and serving at various community events. Additionally, he is an NJ
HOBY and HOBY WLC Alum. In his free time, Jason enjoys playing the Alto Saxophone, going
on runs, and spending time with his family.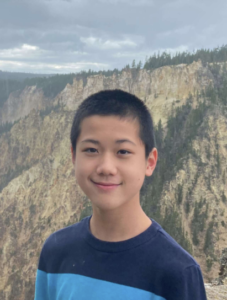 Terry Yu
- Events Supervisor-
Terry Yu is a freshman at Livingston High School, and is an ardent student devoted to volunteering and engaging in community and public service organizations. Terry is aiming to increase public involvement at large and is excited for the upcoming years. He has nurtured experiences that include: being elected as the President of Heritage Middle School's student council, being a counselor at day camp, and also volunteering at Church and other school events! In his free time, you can find him reading, playing volleyball, the trumpet, and board games.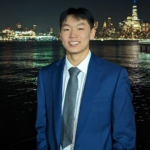 Matthew Zhang
Matthew Zhang is the Founder and Former President of LYOHS. He is now a Freshman at Harvard University. As the LYOHS Advisor, Matthew provides advice to the current board to guide their management of the organization.